British Dressage
2022 British Dressage Competition Calendar
March 18th
April 22nd
May 20th
June 17th
July 29th
August 26th
September 23rd
October 21st
November 18th
December 16th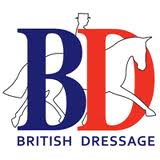 British Dressage Competitions, 2022
Entry fee: Prelim-Medium £21. Advanced Medium-PSG £26.
Prizes as per BD rules £22/£27/£30, £15, £10.
Please Note: Arley Moss Equestrian only accepts entries online, via PayPal or by credit/debit card. No paper entries will be accepted.

All tests held indoors. Working-in in large outdoor all weather arena.

Classes start at 9am and run until 4.30pm unless in the event of oversubscription.

Any non-resident horses and riders not competing on the day, are not allowed in the arenas

Hot food available.

Dogs allowed in car park only.

No lunging.

CLOSING DATE: Mid-day on Tuesday before the competition unless oversubscribed then may close early
OVER SUBSCRIPTION: In the event of over subscription a waitlist will be held.
STARTING TIMES: Available here mid-day on Wednesday before the competition.
WITHDRAWALS: Withdrawals should be emailed to competitions@arleymossequestrian.co.uk
REFUNDS AND CANCELLATIONS: Entry fees will only be refunded if your entry is replaced from the waitlist.
For any additional information please email competitions@arleymossequestrian.co.uk
Equine Influenza Vaccination
Please note a valid passport must accompany the horse to all competitions and be produced on request as spot checks will be carried out. Failure to comply is a disciplinary offence and will debar the horse from competing at the event for which it has been entered.
A horse will not be permitted to compete unless it has a current vaccination against equine influenza which complies with the following conditions:
An initial course of two injections for primary vaccination, not less than 21 days and not more than 92 days apart, are required before being eligible to compete.
A first booster injection must be given between 150 and 215 days after the second injection of primary vaccination.
Subsequent booster injections must be given at regular intervals of not more than 12 months, commencing after the first booster injection.
The most recent booster injection must have been given within six calendar months +21 days prior to the horse competing.
The full course or booster must have been administered at least seven days before arriving at the competition.